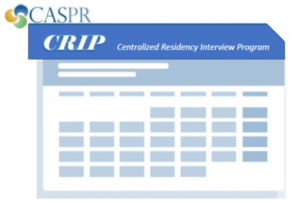 The CRIP (Centralized Residency Interview Program) residency interview event is scheduled for January 12-17, 2023 at the Embassy Suites in Frisco, TX.
CRIP is divided into Section 1 and Section 2.
Section 1 programs (East) interview January 12-14.
Section 2 programs (West) interview January 15-17.
Interviews may be scheduled between 8 am and 7 pm each day.  Programs and other organizations may host social events in the evenings.